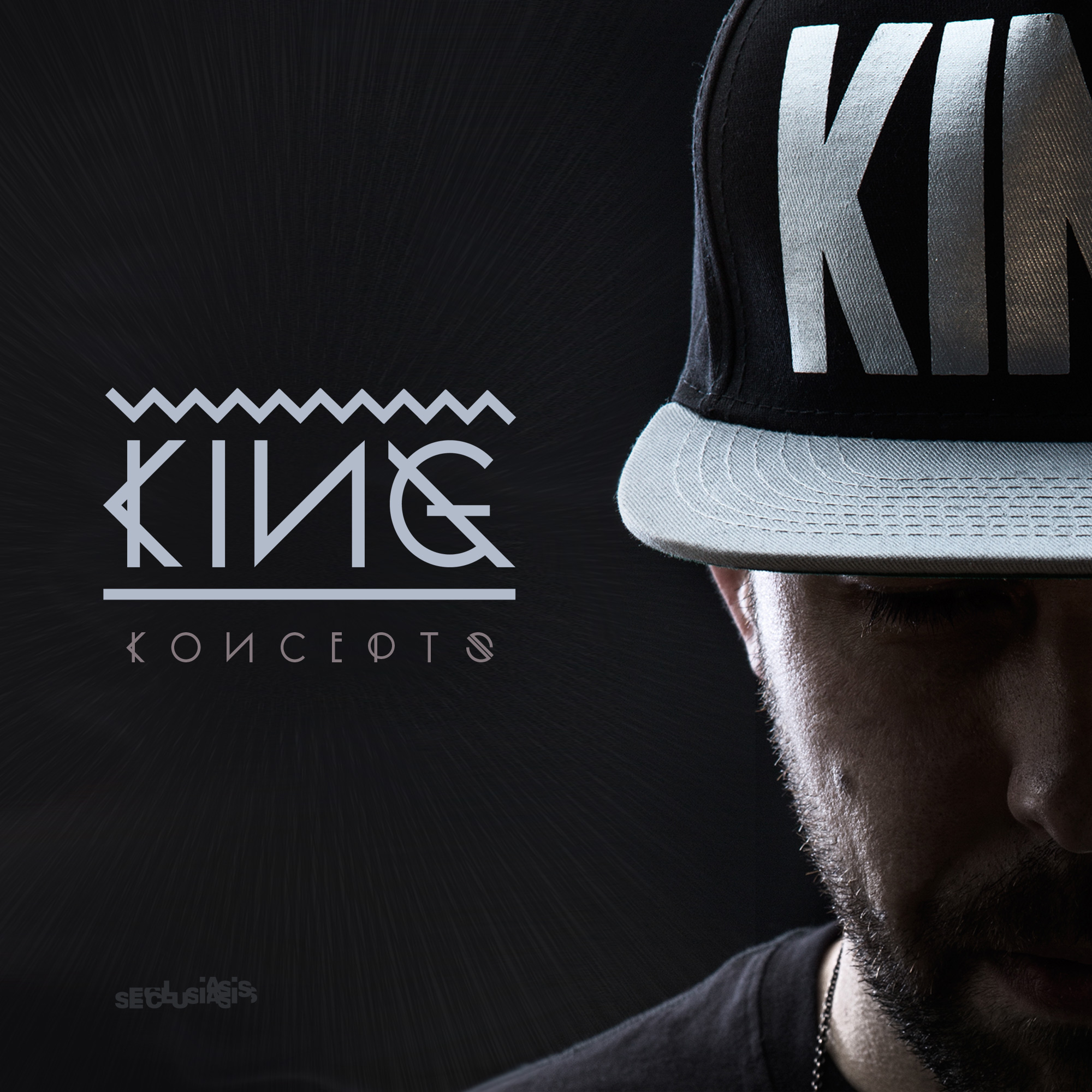 King
Koncepts
Tracklisting
Shawty Moon
Animal Calypso VIP
Riots
SOFL
Crew Anthem
Getn Up
Cops & Robbers
Off The Wall
Bloccrocc
On The Line
In the timeline for electronic music, every now and then a producer releases a watershed LP that not only encapsulates the sound of the modern era, but also is prophetic of electronic music's future. King's Koncepts is one such LP.
Las Vegas' King continues to be a vital pillar in bass music culture, and with the release of Koncepts, King is certain to continue his reign among bass music royalty. As one half of Las Vegas' internationally renowned SMASH! Monthly and co-owner of 119 Sound, King's Sin City sub-bass swagger has gotten weekly airplay on BBC Radio1, and has received acclaim from the legendary Mista Jam's Daily Dose of Dubstep. Much more praise is sure to come King's way once Koncepts is unleashed on the world.
Those familiar with King's heralded history know that he is not an artist to be held to constraints of time signature or tempo. His past releases on Play Me, 119, and Betamorph blended influences of Garage, House, Dubstep, Soul, Funk, and Hip Hop. But even those familiar with King's discography will still find it difficult to describe the innovative sound of Koncepts. From the Grime-tinged opener "Shawty Moon" to the 4×4-meets-Vocal House of "SOFL" to the Tropical Trap Soul of "On The Line" to the Dr. Dre inspired piano chops of King's homage to graffiti artists, "Getn Up" and a special VIP version of "Animal Calypso," which was featured on Street Bass Anthems Vol. 5 last summer. Koncepts is one of the most ambitious and varied electronic releases of recent years. We at Seclusiasis are honored to bring you this awe-inspiring record from a producer at the very top of his game.
More From King