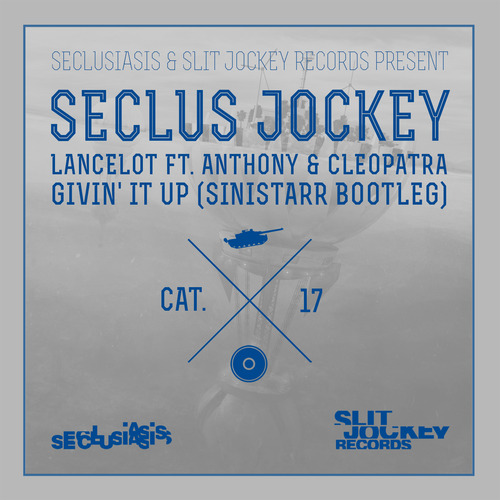 Grab the freebie single now!
In keeping with his track record of unpredictability, Sinistarr unveiled his bootleg remix of the deep house belter, "Givin' It Up" by Sydney-based producer, Lancelot, for the seventeenth installment of our SeclusJockey series. In his able hands, "Givin It Up" is transformed into unclassifiable masterpiece. Sinistarr immediately draws you in with the Cleopatra's lush vocals of Lancelot's original, laced with Deep House piano lines above timeless breaks and scattered Footwork kicks. And then the tracks transmogrifies into a flurry of chopped amen breaks, hypnotic synth stabs, and manic Juke kicks – all the beneath Anthony's pulsing falsetto. The result is an R&B/ Deep House/ Footwork/ Club hybrid that unlike anything else we've yet released in Seclus Jockey series!
Detroit's chameleon producer,
Sinistarr
, is one of the few American producers whose myriad of musical tastes is translated effortlessly into his own unique sound. Having released on labels such as Metalheadz, Renegade Hardware, Hospital Records, Loose Squares, and DJ Ink's Architecture, Sinistarr may always seems to have one foot firmly planted in his beloved breaks, while the rest is a multifarious assortment of sounds and styles.